Two Dog Runs for Puppy Lovers
So you love puppies, eh? Yeah. We thought so. Lots of people think that because NYC is such a big city, it's not a great place for dogs. Nothing could be further from the truth! Although a big dog can sometimes take up half a New York apartment, New Yorkers are resilient people and have worked hard to shape this city into a dog-friendly utopia.
Tompkins Square Park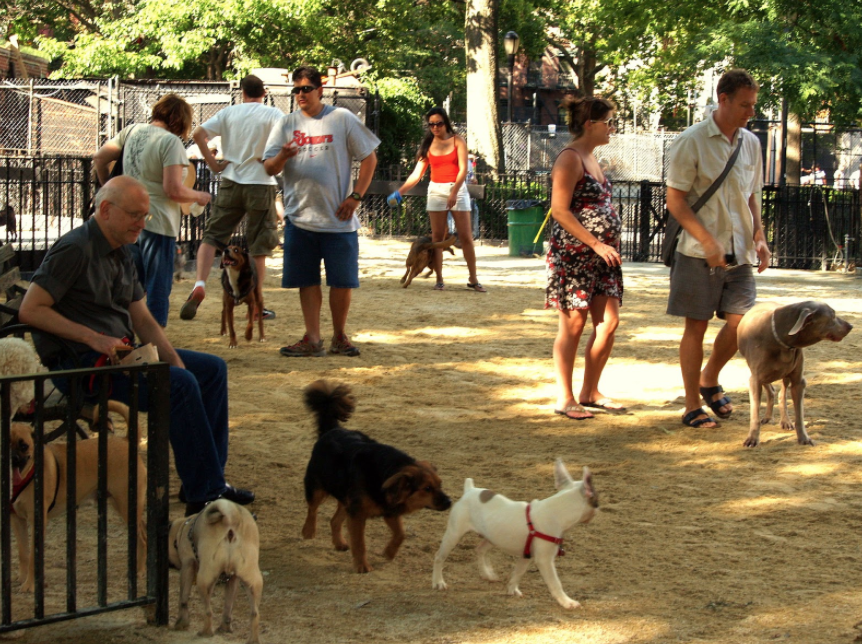 Credit: Wikimedia Commons
Tompkins Square Park is in the heart of the East Village and perfectly matches the neighborhood's eclectic vibe. It's widely known for its funky events like the drag festival Wigstock and the Howl Festival which celebrates poet Allen Ginsberg. What many folks don't know is that it's home to New York City's first dog run.
In the early 1990s, East Village residents worked hard to turn part of the 10.5 acre park into a haven for local puppers. The one caveat was that the dog run had to be run entirely by funded and managed by the community. To help support the park, the Friends of First Run puts on what CNN calls, "the largest dog costume parade in the world" each Halloween. Fundraising efforts have paid off – in 2008 the dog run was renovated and now has three pools, picnic tables, a bathing area, and a "state of the art running surface." Tompkins Square Park is a great example of how the East Village is constantly evolving.
Learn More about the East Village's Evolution with Susan.
Washington Square Park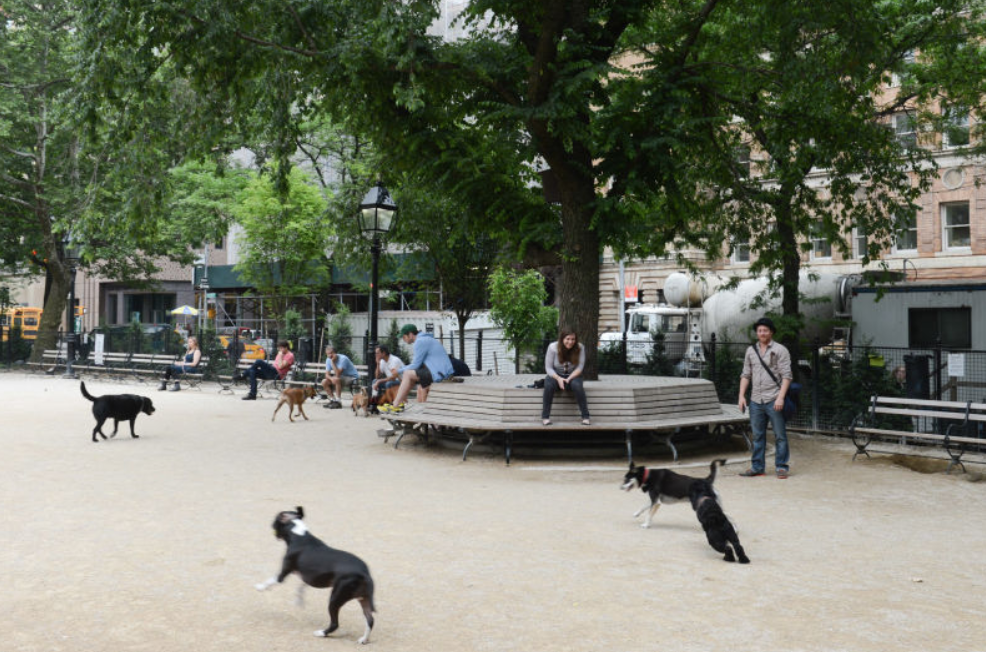 Credit: NYC Parks
Hop on over to Greenwich Village's Washington Square Park for another puppy hot spot. In her seminal urban planning book The Life and Death of Great American Cities, Jane Jacobs declared the park to be one of the country's most successful and it's easy to see why.
Its central fountain draws a diverse group of people, from students and artists to tourists. Music of all varieties can be heard. The Square also is a hotbed for political activism – this past fall, a Bernie Sanders rally drew more than 27,000 supporters. All this is in an amazing neighborhood, with amazing food.
If you're a dog-lover, though, the real draw is its two (!!) dog runs. The Park splits its dog run in two: there's one for small doggies and one for big doggies. From cocker-spaniels to golden retrievers, Washington Square Park is an amazing place to dog-spot.
Before or after chilling with the doggos, explore Greenwich Village with Ciara.
Bottom Line:
If you want to be a good boy, head to one of these two parks. And be sure to find out where real New Yorkers eat with FoodieTrip!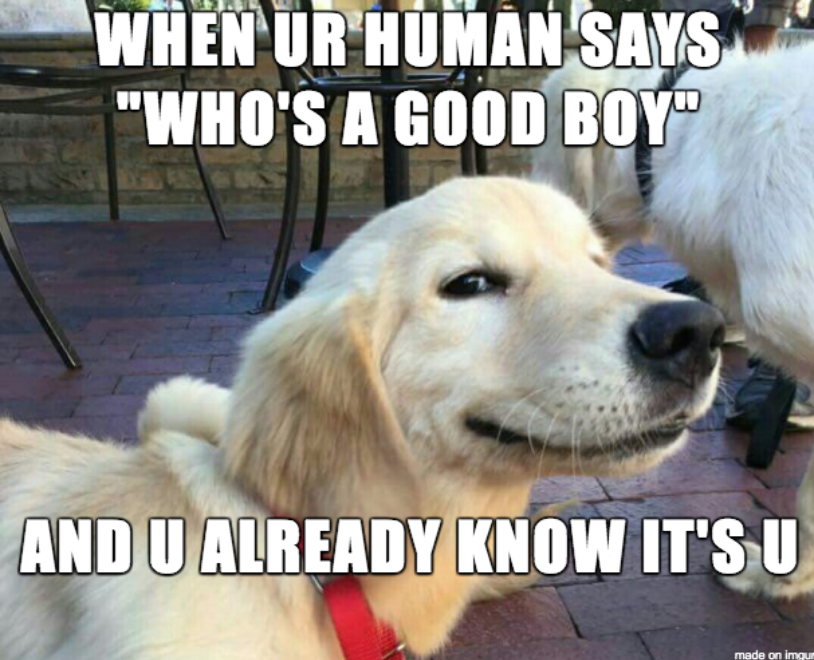 Cover Photo Credit: Instinct Dog Training
Thumbnail Photo Credit: Friends of First Run
---